Scratchy is a free game that rewards users with real coupons and prizes.
It's also a business intelligence platform that translates in-game interactions into customer insights for brands and retailers.
When we got on the project, it wasn't doing so well – having a 2.2 star rating on the Google Play and 2.4 on Apple Store.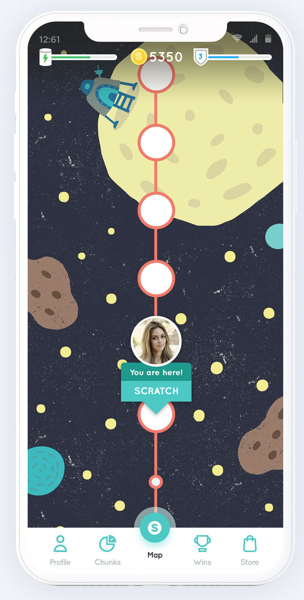 We got deep into analytics data, profiled the ideal customer for the product and watched dozens of users play the game in their natural environment.
And we found out what the issue is. The players were finding the game not engaging enough and played just to get prizes.
If they wouldn't, they'd get frustrated, leave and never come back.
We've used the insights to come up with a product roadmap spanning three development sprints. The goal was simple: to get the number of interactions per user per month from 30 to 200.
Plot twist?
We got there in the first sprint.