The founder of Taboozapp approached us with a strong vision — to establish and foster mental health and confidence in youth by addressing cultural, social and systemic taboos.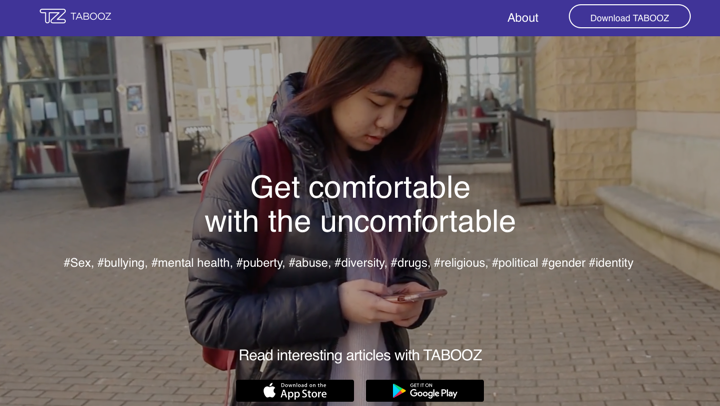 We translated her vision into a minimal viable product — a MVP with just enough functionalities to confirm and validate assumptions about the customer and the market.
The MVP launched to students at Ryerson University in Toronto.
The MVP provided us with invaluable user insights. These have clearly shown that while the product resonated with it's users, to be sustainable it needs to be in a more lucrative market.
Armed with this knowledge and after some discovery interviews, we went back to the drawing board. And we came back with Evoality — the personal evolution tool for human capital.
Evoality shares most of the code base and features with Taboozapp, but serves a market that actually enables it to be sustainable and grow.